RRAMS-HOME
---
---
Glen Affric - and three of the five Munros in the North
---
---
There is a fantastic 'horseshoe' awaiting the munro bagger
- including Mam Sodhail (1181 m) and Carn Eige (1183 m) -
north of Glen Affric, all around Gleann nam Fiadh (that's the long valley).
BUT
following a proposal proper proposed by a wery wast walker
we find that a third rather remote Munro
- Beinn Fhionnlaidh (1005 m) -
 can with a litte effort be included 
if the horseshoe walk is left for a while and Carn Eige traversed in the west.
This saves us an ascend (for later in the late day) and thus some time. See map (cometh soon).
Please move the mouse/cursor onto the pictures to read the text.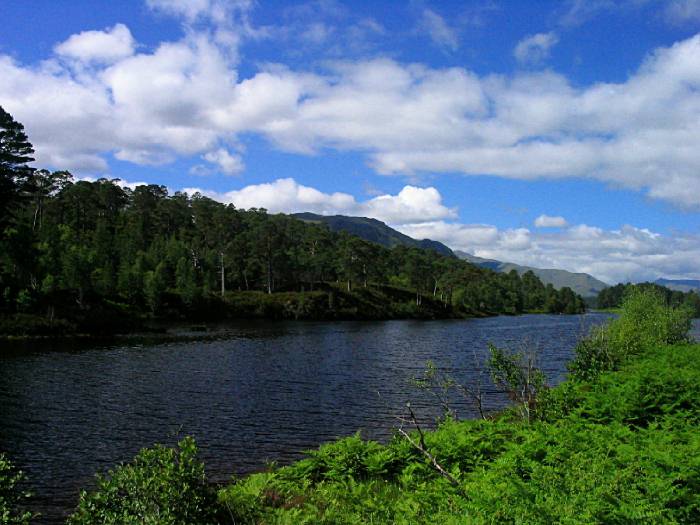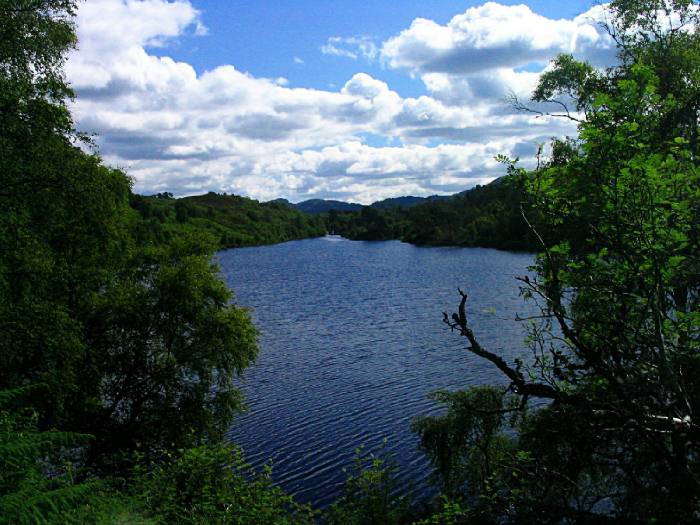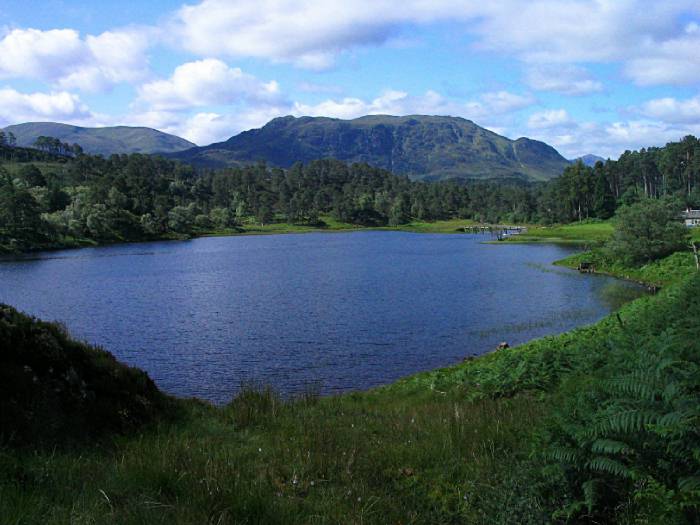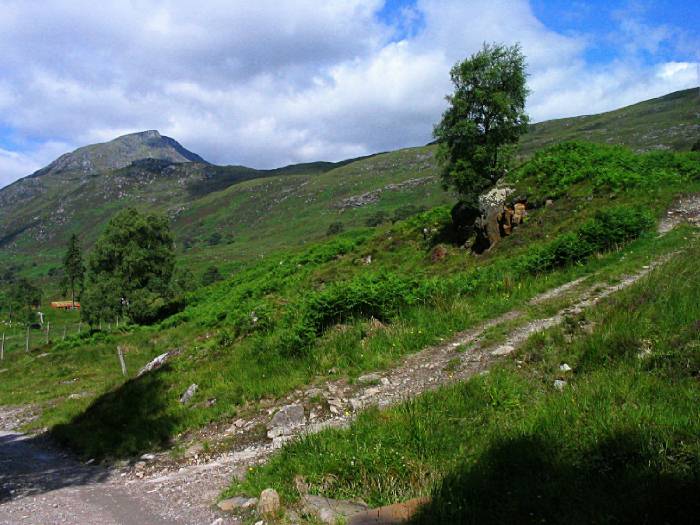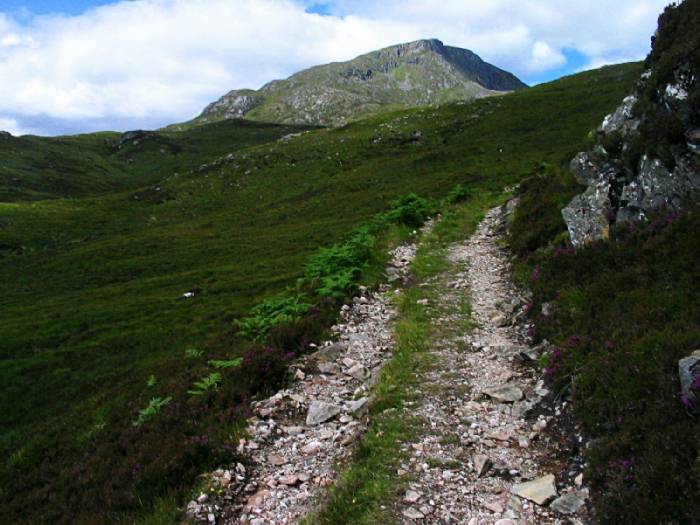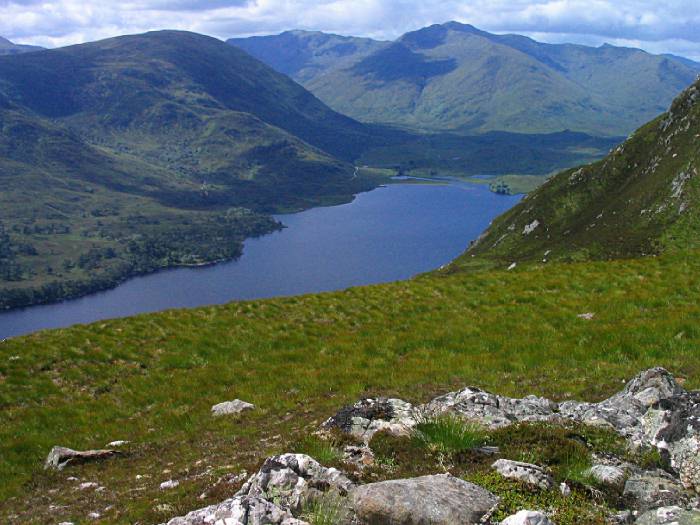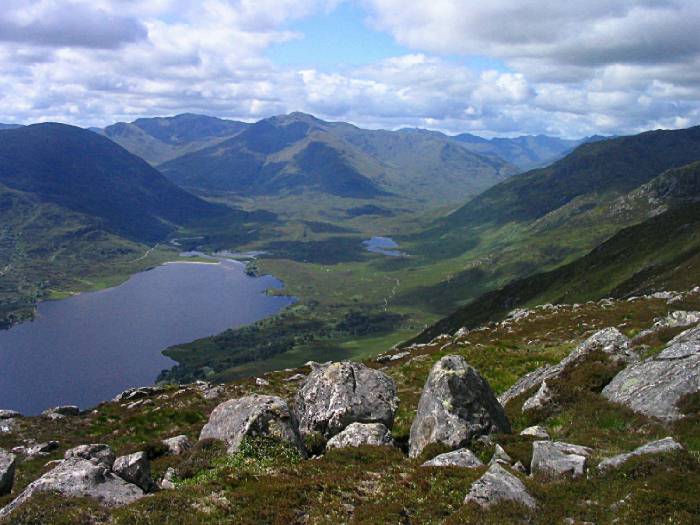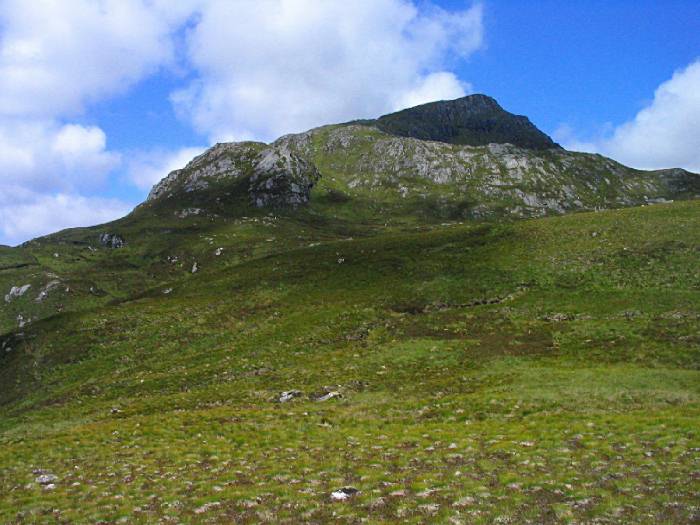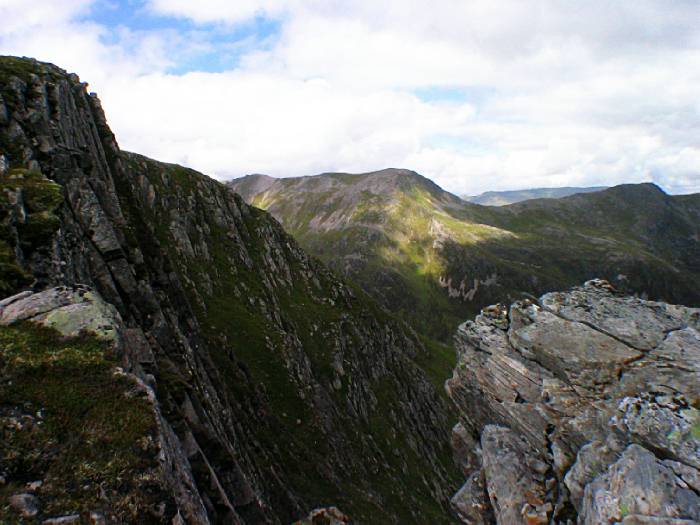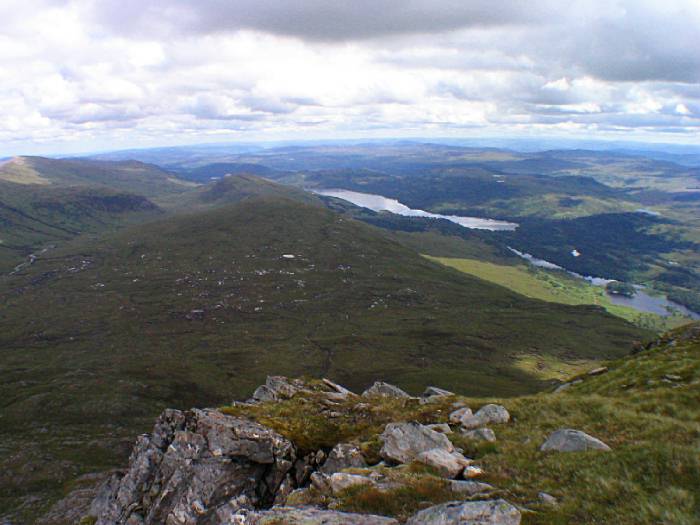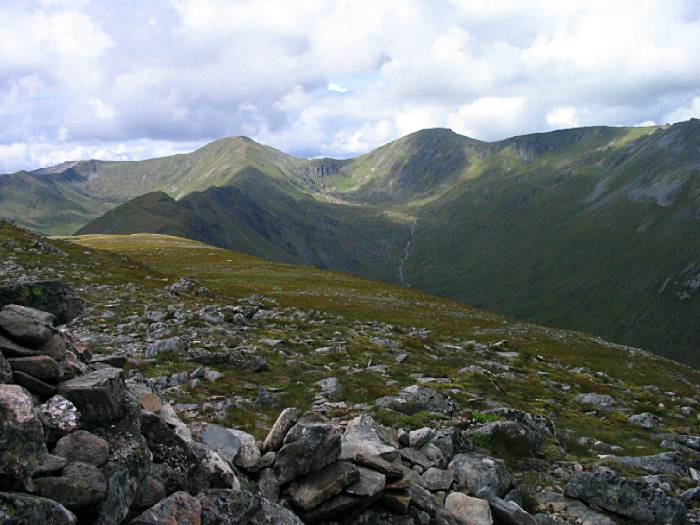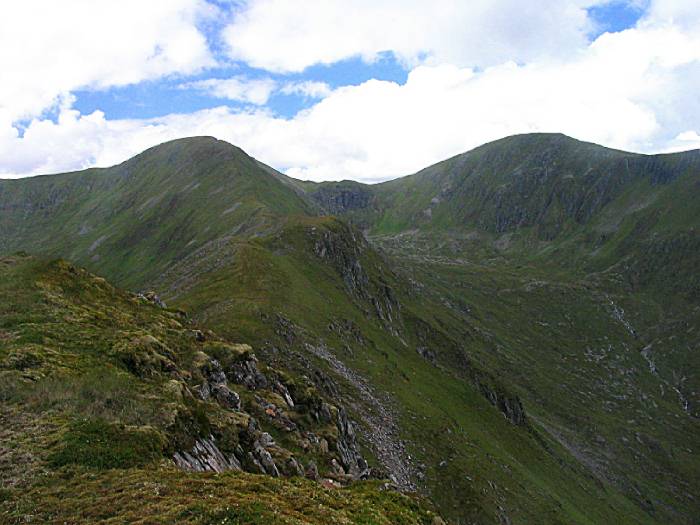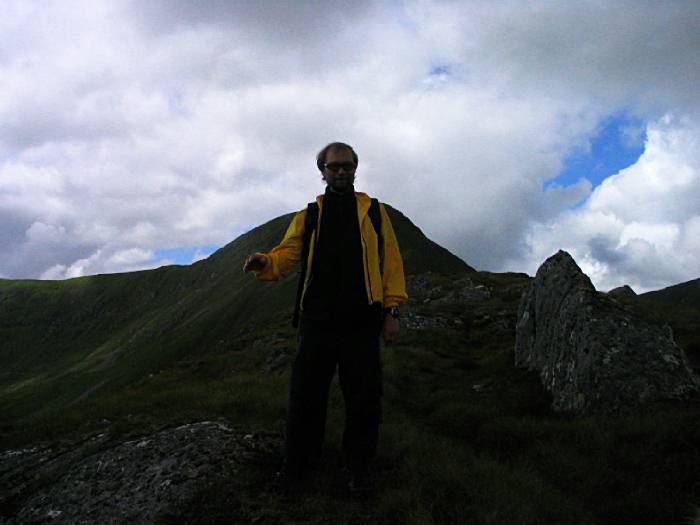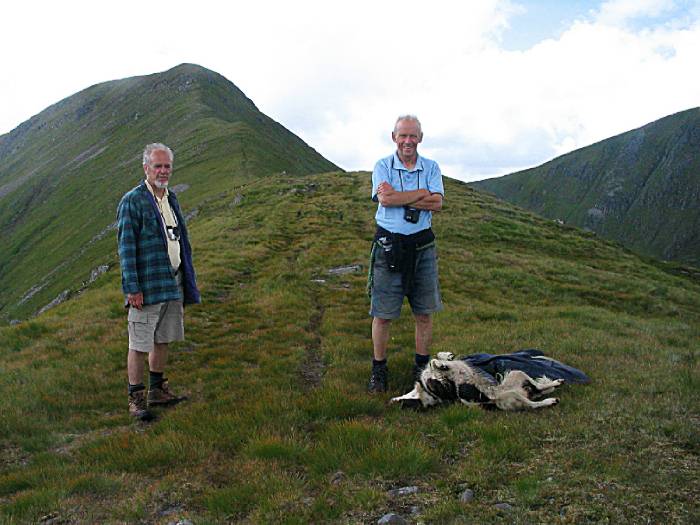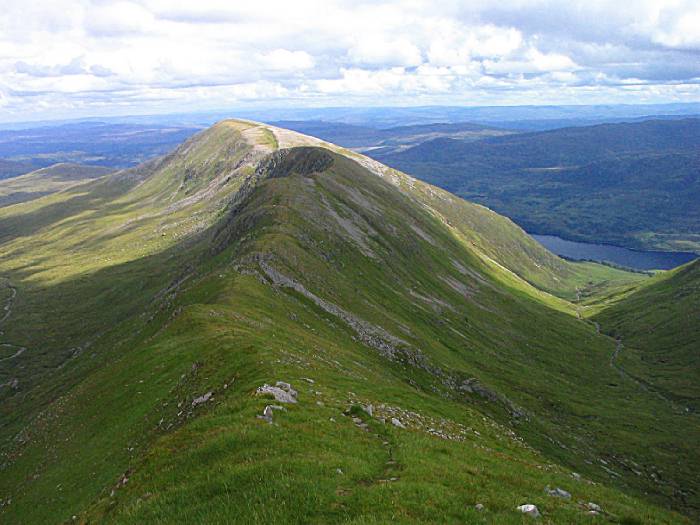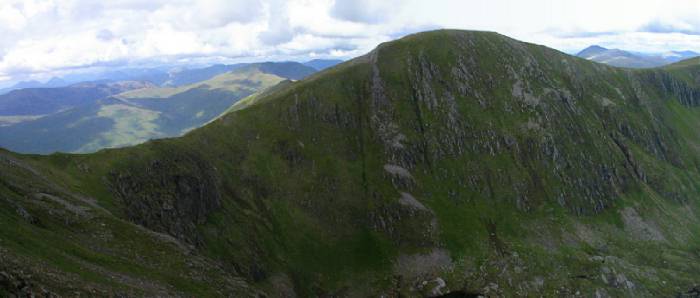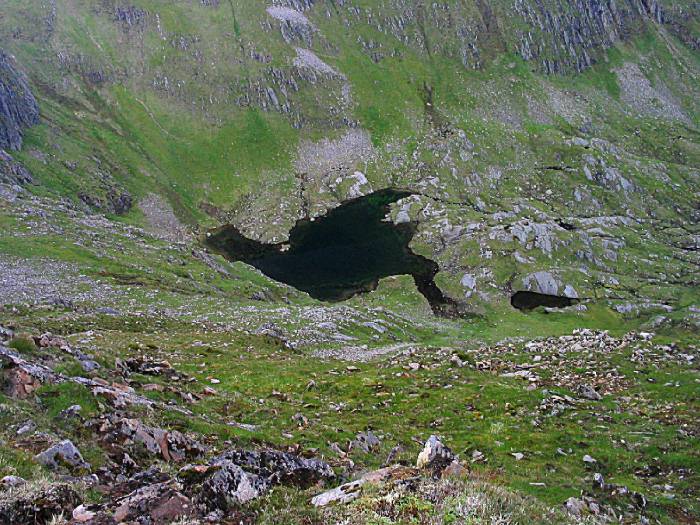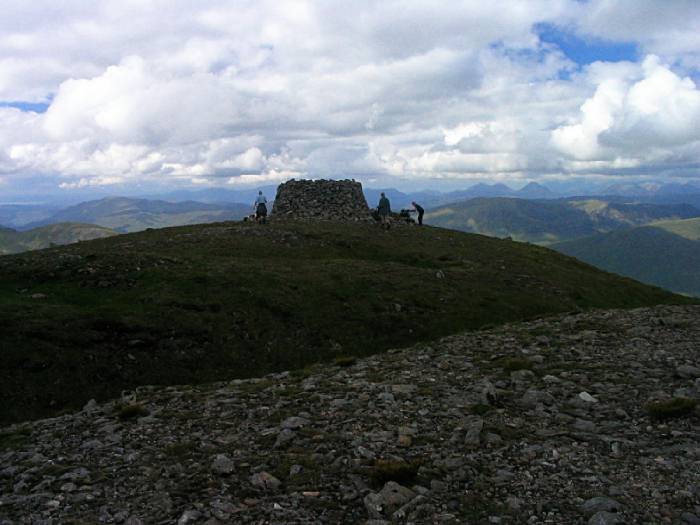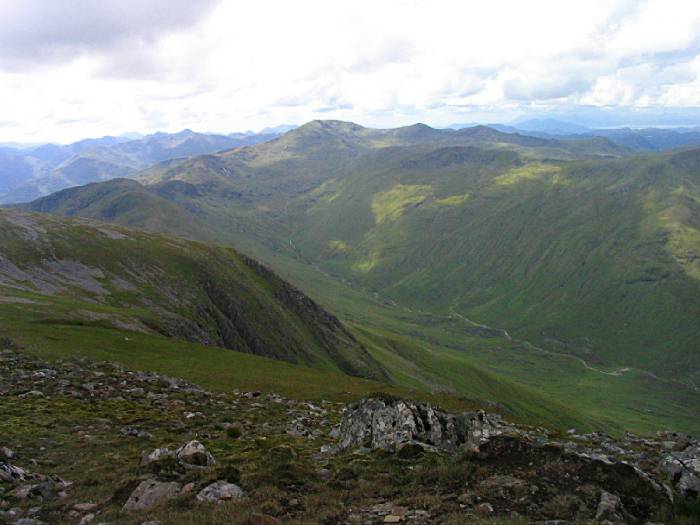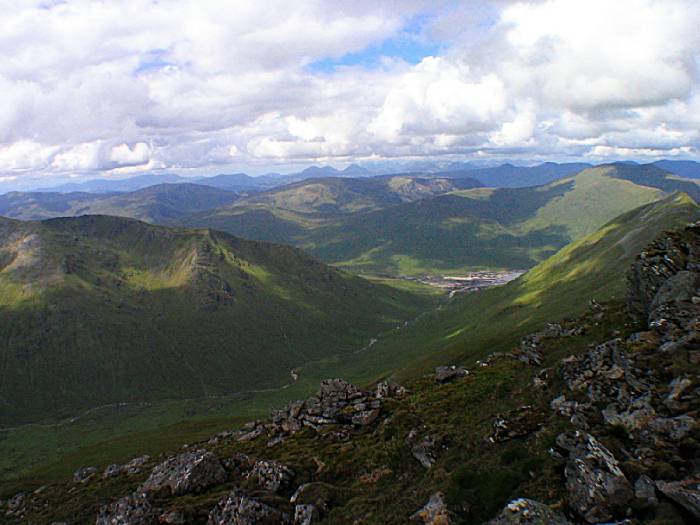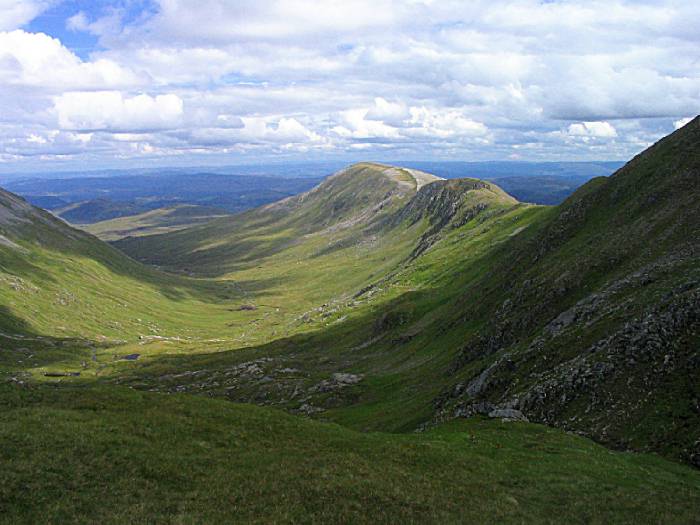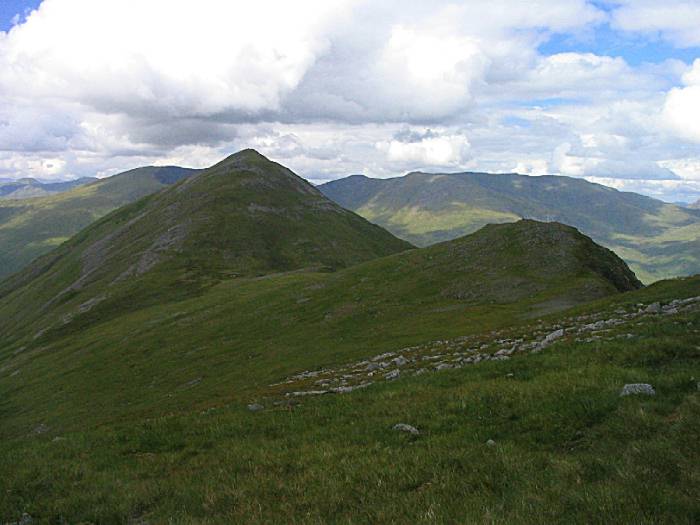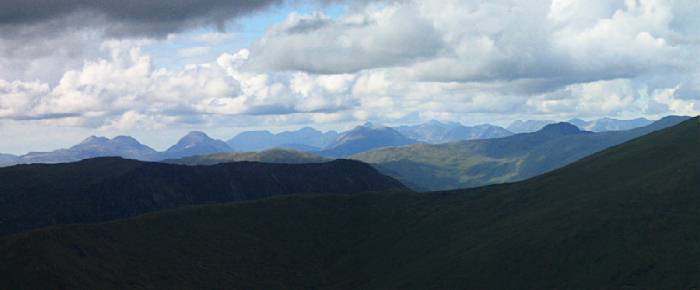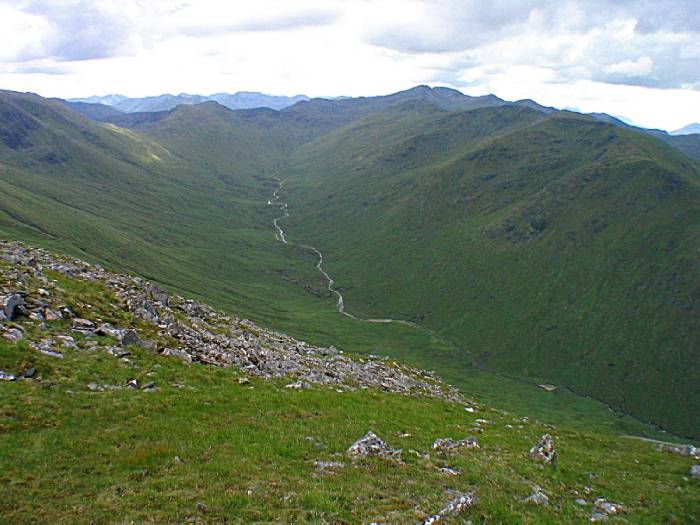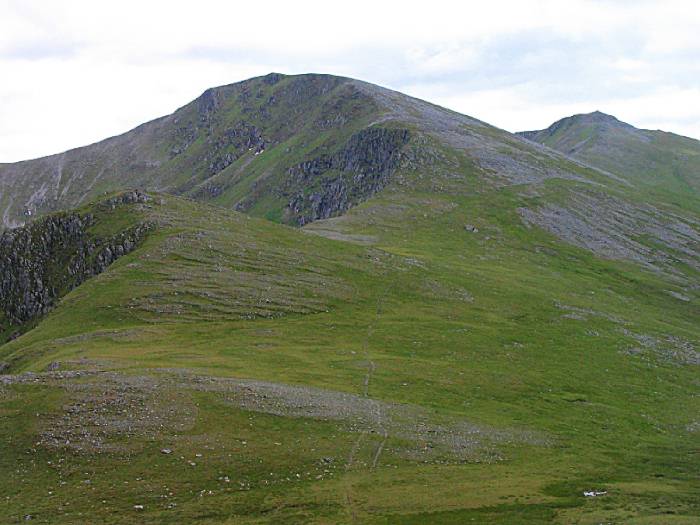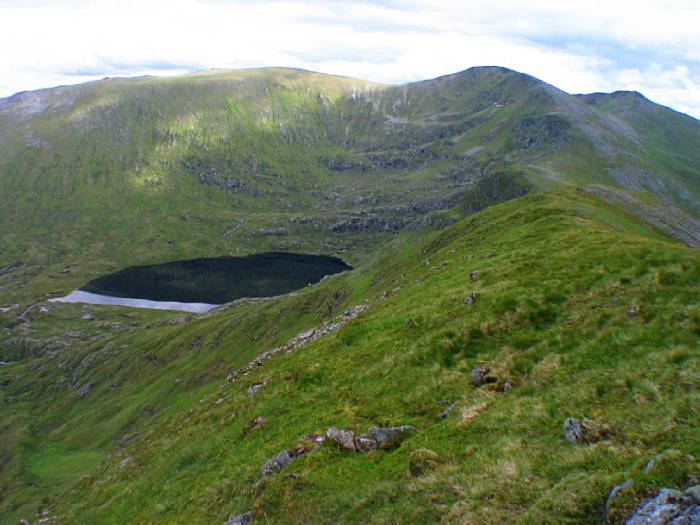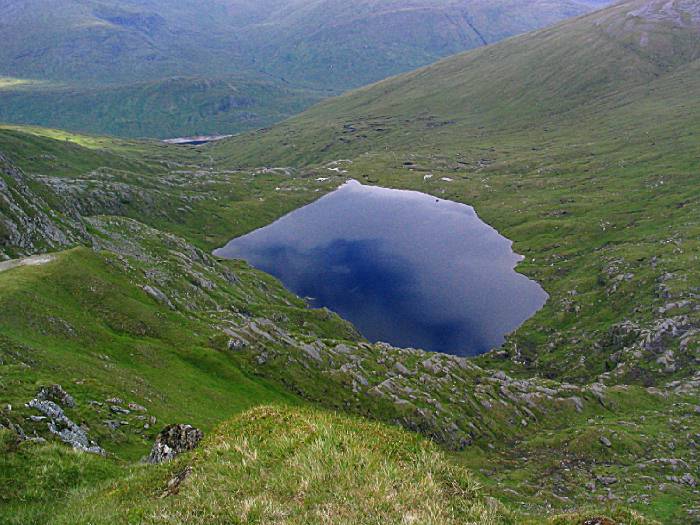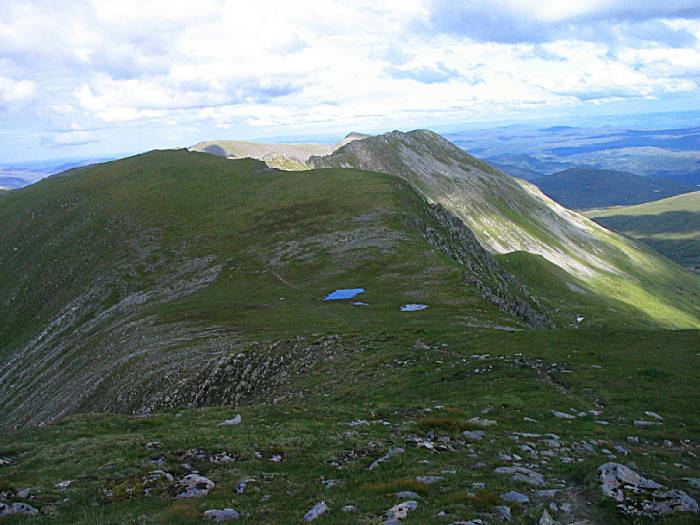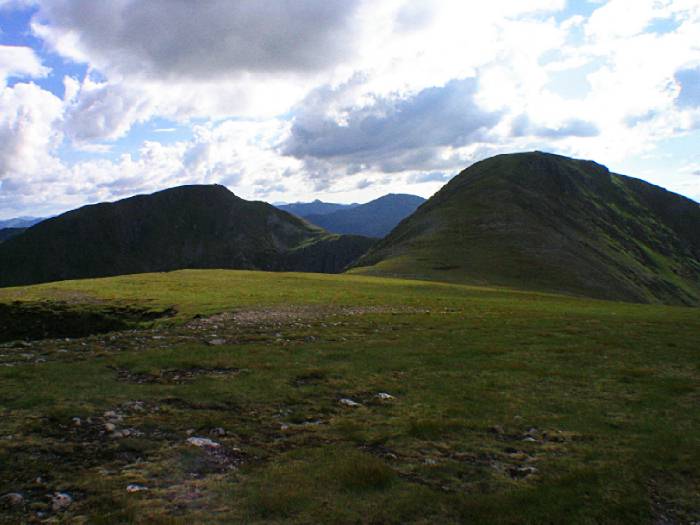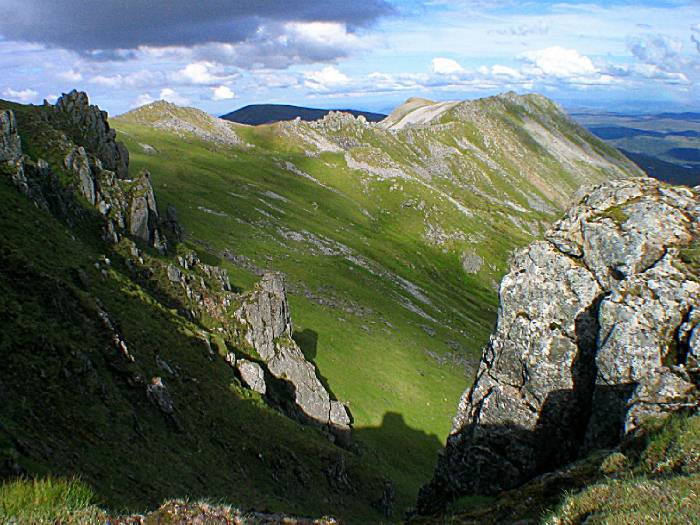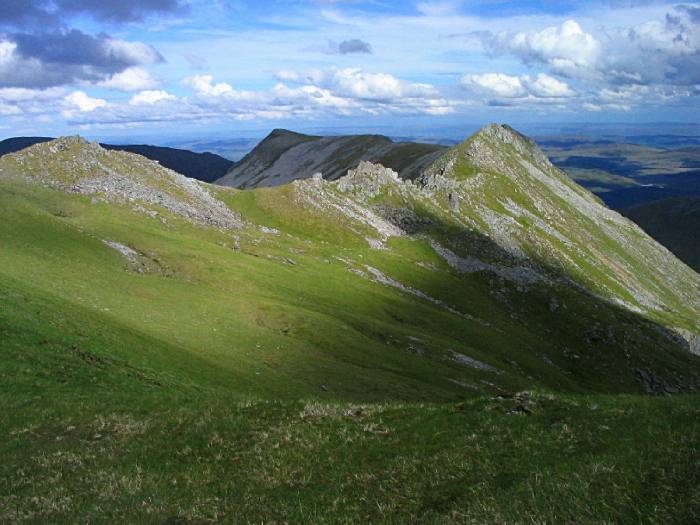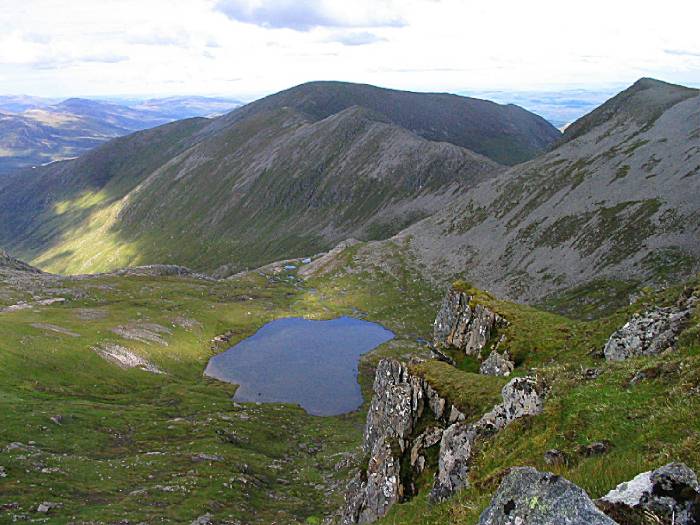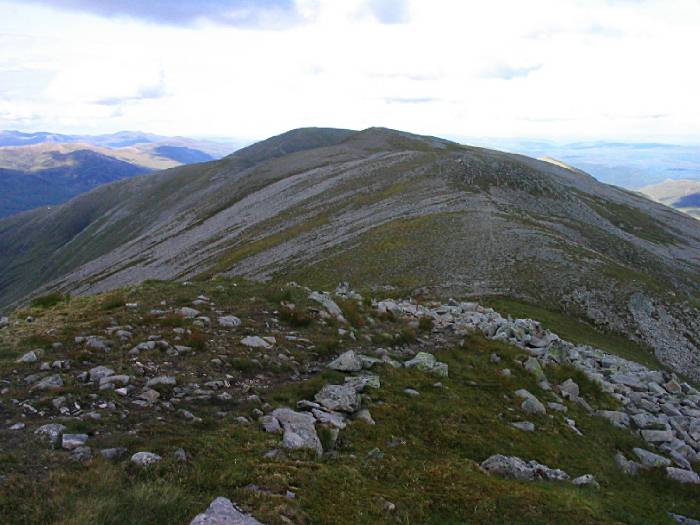 There are actually two more Munros in the East, Tom a Choinich and Toll Creagach, but we would agree to what other Munroists have written that after this spectacular walk the anticlimax should best be avoided and the <easier> ones be left for a rainy day.
Back to the top